How to Choose
*Color

It's a bit hard to pick a perfect shade of hair extension from site, and we totally understand this, to help you quicker and easier to process it, here is some tips for your information. Natural color is the first choice by most of person, color #2 is second, we provide a hair color chart for your reference. You can see all the colors on the chart, and make a right choice on your way, if site link not shows the color you want, please ask the online service to check.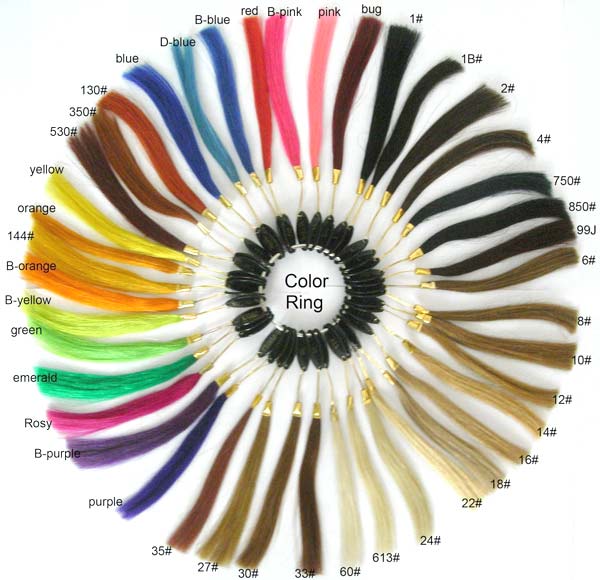 *Length

Be sure to think about which texture would you want prior, Wavy/Curly or straight hair? Then make a right decision on the length. If you would like to try wavy/curly extension, you might go up one or two size than straight hair you like. As texture let it tends to looks shorter than straight hair. Please check out the chart below so you can understand where each length in each texture would fall on you. Your height plays a major role in where hair falls so take that into consideration.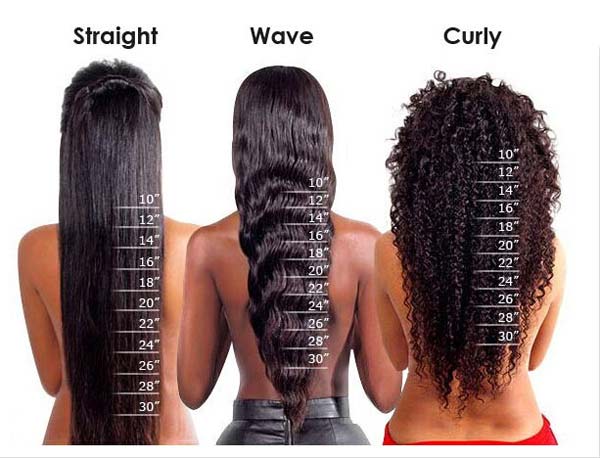 *Quantity
The length not over 12"or 14", normally 2 bundles is enough to do a full sew-in. if with a big head or tend to look thicker. 3 bundles would be better.
The length not over 18" or 20", usually 3 bundles is enough to do a full head, if prefer thicker, 4 bundle would be fine.
The length not over 28", 4 bundles would be great.
*Grade
Superior
Regular
*Dye
As the dye method has difference, a little bit of mistake may break the hair, you could pick a small strand of hair to do the dye test at first, if color is nice, you could finish the rest of them, if not, you could back it to original color.
Meanwhile, Grade Superior is easy to dye to lighter color, the quality is better and stable, durability, and manageable easily after dyed, if you would like to keep the bundlescolor when you get for a long time, Grade Regular also be a nice choice.