Human VS Synthetic Hair
*Human virgin hair Bunldes collected from the donor and run the same direction which means all the hair tips are in one side and bottoms are in the other. There are five types of Remy hair according to different place of production and Remy hair from Brazil is of best qualities. They can match to your own hair color very well and are more smooth, sleek and free of tangle. So most of virgin hair are natural black. Human hair extensions and pieces can be perm dyed, blow-dried and treated like natural hair, when you burned it, it smells like a barbecue, and ashes will turn into the powder.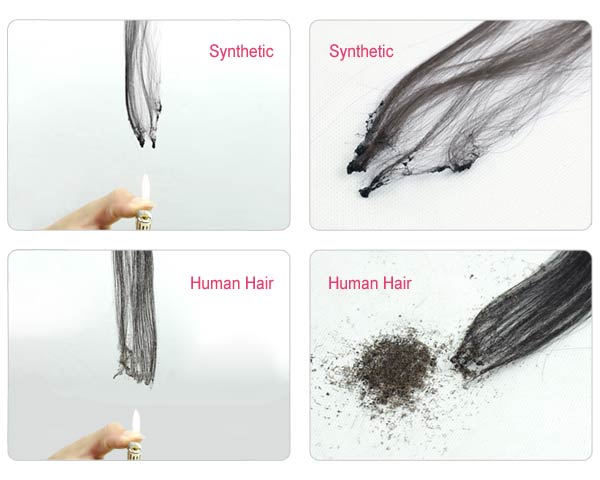 *The two major kind of synthetic hair are Toyokalon and Kanekalon. They both are from Japan and made of plastic. Since they are totally chemical products, their texture are coarse and rough and easy to get tangled. Also, heating appliances should not be used including dryers or flat irons. When your burn a small strand of hair, it smells like plastic, and the ashes like a caking.