How To Order
How to buy on website ?
Step 1: To register
Welcome to LAVYHAIR website. If you're new to lAVY HAIR, please click register on the top of website. You'll need to fill in details such as your name and Email and password and Telephone. Once all that's complete, click the red continue button at the bottom of the screen to create your account.
Step 2: To sign in
If you've already registered, please click Sign in, enter your user ID and password.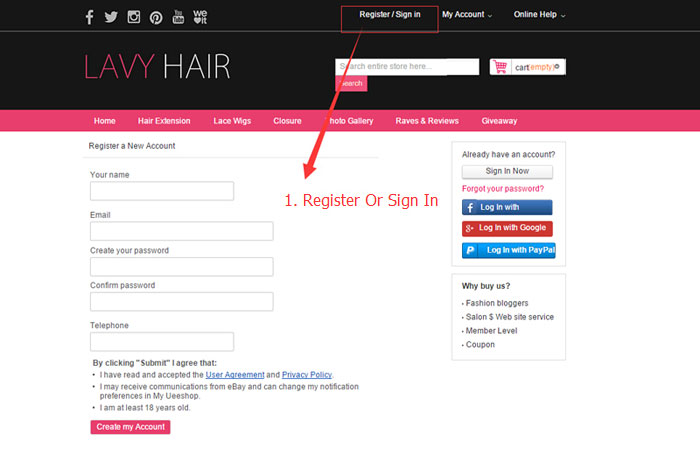 Step 3: To place an order
Click on Product Photo or Product Name to see more detailed information. Please choose the specification you want and enter the quantity, and click 'Buy Now';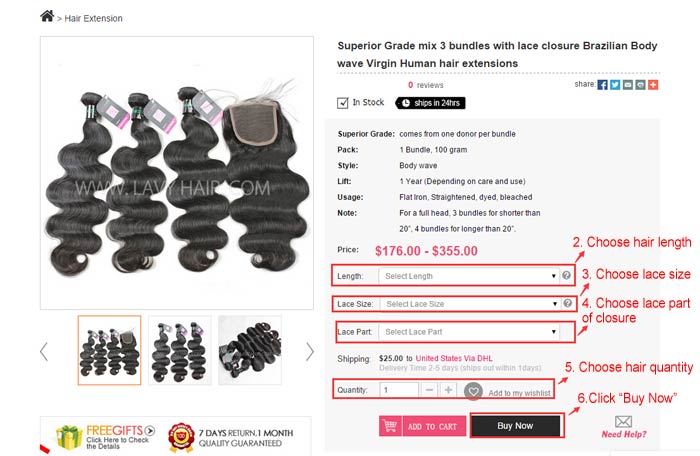 Step 4. Complete the Order Form
Please enter the required information such as Delivery Address. Before clicking "Place Order", please check your Order Details carefully. If you want to add a new Delivery Address, click " Add a new address". If you want to edit a current Delivery Address, click 'Edit this address'.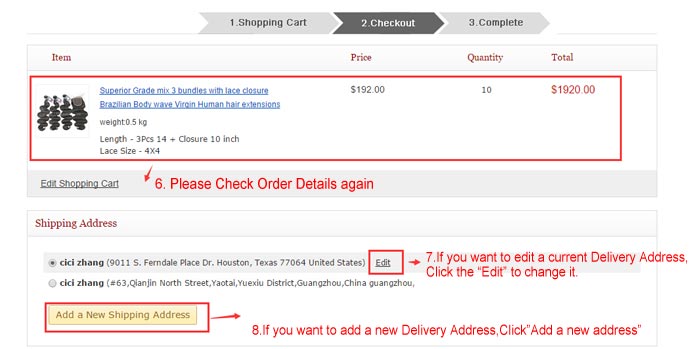 Step 5. Payment and coupon
1. After confirming your Order, you will be automatically taken to the Payment page. Pls choose paypal, if you don't have paypal account that you might register a paypal account first, then link to your card , because debit card couldn't pay directly.
2. If you have a coupon code, pls clik the "Apply coupon ", and fill it in.